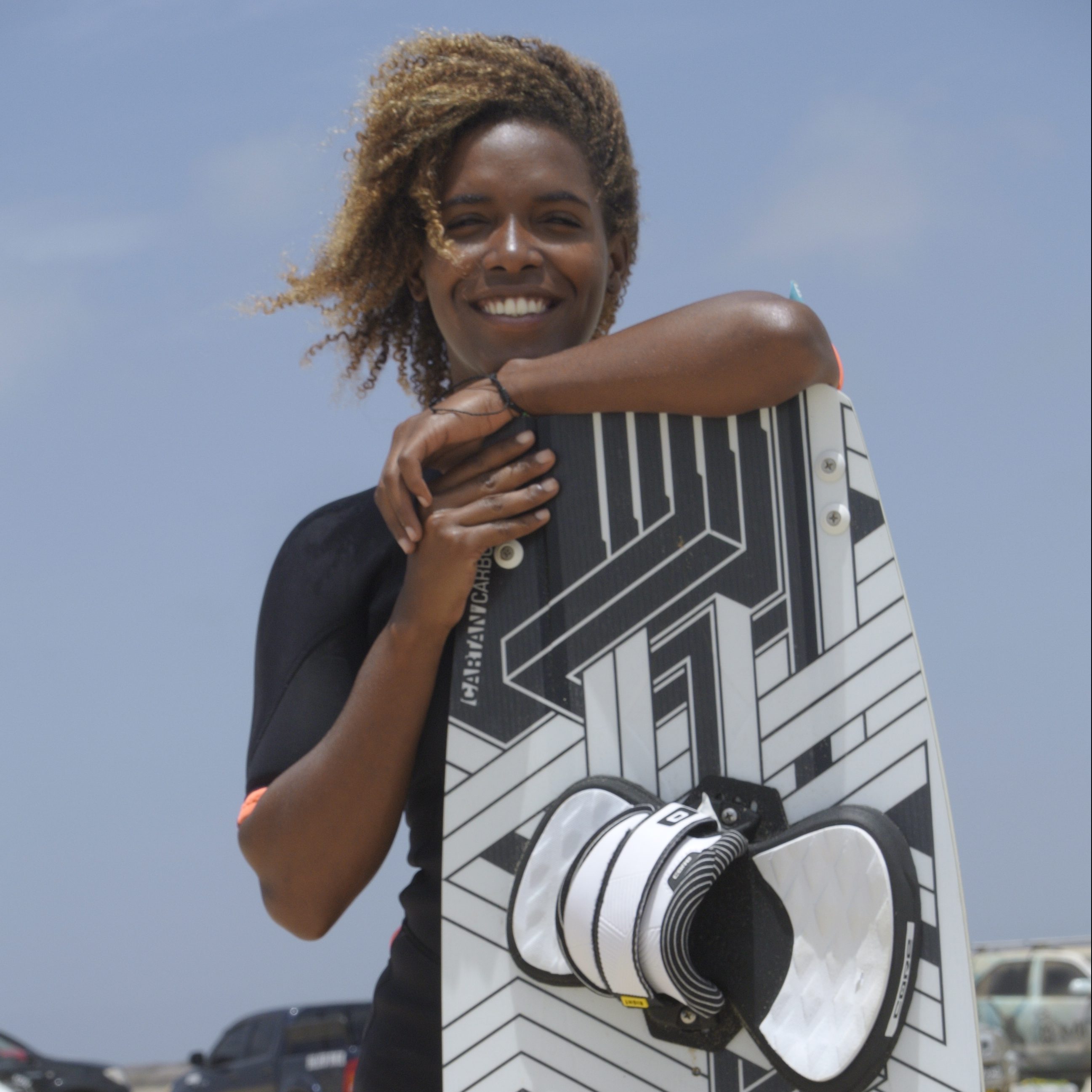 Irati Fonseca Kohler
Email:
iratikohler@gmail.com
Irati Fonseca Kohler is a native of the island of São Vicente, she decided four years ago to move to the island Sal looking for a job. In December 2016 she began to practice kitesurfing. For me this was something completely different and it make s a lot of fun. Therefore I want to transport this special moments to other kiters (women) to share this moments on our beatiful island.I love kiting and so i made the IKO Kite Instuctor in 2018.
Corporate lessons for begginers
Private lessons for woman
Group Lessons for any ages
IKO Kite Instuctor

First woman kites downwind from Sal to Boa Vista